Monetizing your website can be a great way to make some extra money. There are a number of different ways to make money from your website.
Which method you choose will depend on your skillset and the time you are willing to invest. However, with a little effort, you can start making money from your website today.
In this article, we will explore twelve of the top and most popular methods. Some of these methods may be more applicable to your website than others, but it is worth considering all of them to see which ones could work best for you.
There are 12 tips for monetizing your website in this article. If you want to jump ahead to a particular topic, just click on the topic.
3. Place Google AdSense ads on your website (pay per click)
4. Sell digital products or services online (eBooks for example)
7. Offer professional consulting or coaching services online
11. Flip websites
12. Host polls on your website
12 Top Ways of Monetizing Your Website to Make Money
Earning a living from your website takes work. Your best shot for a successful start is to follow these twelve suggestions.
You won't get rich overnight, but implementing some of these monetization tactics will help you earn some money right away.
For example, if you have a blog site, your ability to generate income depends on the size of your audience.
You will want to create engaging material that addresses the concerns of your target audience.
The most important thing to remember is to keep your material up-to-date and to incorporate a social media plan. Do this every month and you'll have a good chance of succeeding in monetizing your blog website.
So let's get started with these 12 top ways of monetizing your website.
1. Affiliate Marketing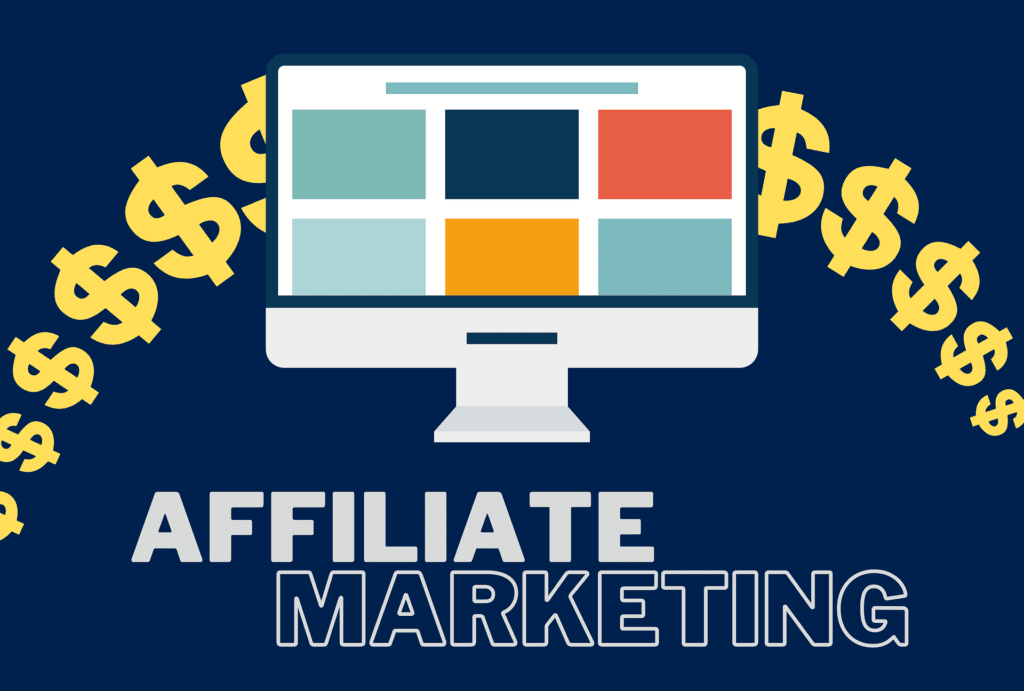 When it comes to monetizing your website, affiliate marketing is one of the most popular methods. With affiliate marketing, you partner with a company that sells a product or service, and you agree to promote that product or service on your website.
In return, the company pays you a commission for every sale that you make.
According to Statista (www.statista.com), affiliate marketing payouts will cost businesses $8.2 billion in 2022, in the US alone.
To get started, look for a product you could suggest to others. Your website audience and email list will see your endorsement of the product and your promotion of it.
People who are interested in the product or service you're promoting are likely to click on your affiliate link and buy it themselves. You will then get a portion of the sale.
So Where Do You Look for Products to Promote?
• ShareASale – offers a wide range of products, including digital products, physical goods, and services. And there are no limits on how much you can earn.
• Commission Junction –is one of the oldest affiliate networks in existence. The company has a long-standing reputation for reliability. In addition to physical goods, Commission Junction also offers a variety of digital products, including e-books, software, and membership sites.
• Clickbank – is a marketplace for digital products. The commission rate varies depending on the product.
There are many affiliate programs to choose from, so be sure to find one that fits your niche.
2. Sell Sponsored Posts
This can be done in two formats. First, companies or brands will pay you to write articles or blog posts about their product or service and post them on your website. This is a great way of monetizing your website if you have a large following.
Another way is to work with an advertising network that will place relevant ads on your website that are a blend of an editorial article and an advertisement.
So once you have worked hard to build up constant traffic to your website, this is a great way to make money from your website.
3. Place Google AdSense Ads on Your Website
Google AdSense is one of the most popular ways to monetize a website. With AdSense, advertisers can place ads on your website and then you get paid every time someone clicks on one of the ads.
When you sign up for the program, Google will add a code to your website. This code will identify the content of your site and begin displaying advertisements that are relevant to that material.
For instance, if your website is devoted to home décor, Google AdSense will begin displaying advertisements to your site's users related to home decor and other related topics.
4. Sell Digital Products or Services Online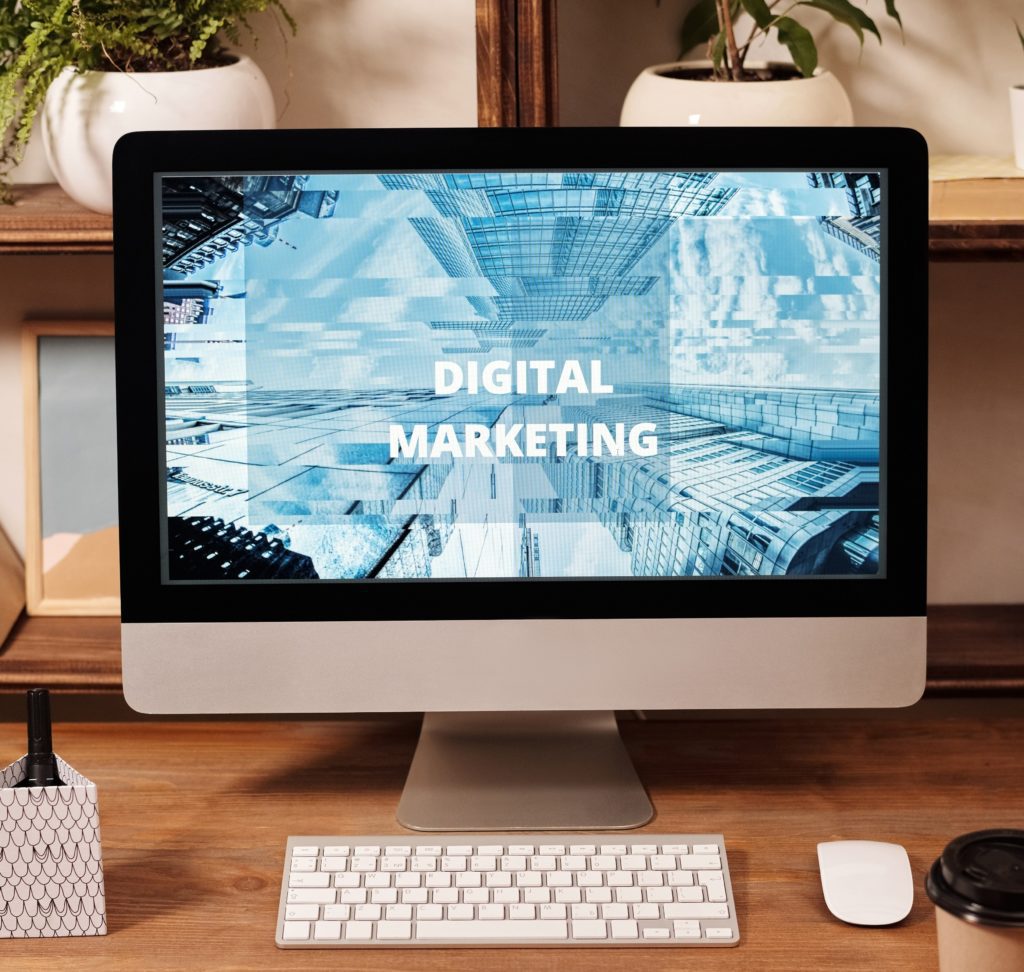 If you have digital products or services that you can sell online, use your website to promote and sell them.
For example, if you have an eBook that you want to sell, you can create a sales page on your website and then drive traffic to that page to make sales.
When you are able to sell your own products directly to customers, you have the opportunity to make the greatest amount of money per transaction.
This is because there is no intermediary or other person standing between you and the buyer, who would otherwise take a cut of the money that you would make.
Creating an online course is another great way of monetizing your website. You can create a course on just about any topic, and then sell it to students who are interested in learning more about that topic.
5. Build an Email List
You can monetize your website by building an email list and selling products or services to your subscribers.
Your audience are your followers with a strong interest in what you have to say.
Keep in mind that you're building a relationship with your audience at all times. You might begin by providing free useful information. Do not spam people, or you will lose their trust.
Through your email list, you can promote things like, affiliate products, selling sponsored posts, or even selling your own products or services.
Although this is a long-term technique, it's worth the effort. In the long run, it's one of the finest ways to grow your business or blog into a profitable business.
6. Start an eCommerce Store
You can make money by starting an online store and selling digital products, physical products, or both and services to customers. Starting an eCommerce store is another great way of monetizing your website.
There are lots of e-commerce websites or online stores out there, so just be aware of this. To stand out from the competition, make sure your product fills a specific need and is well promoted using the most up-to-date methods available.
7. Offer Professional Consulting or Coaching Services Online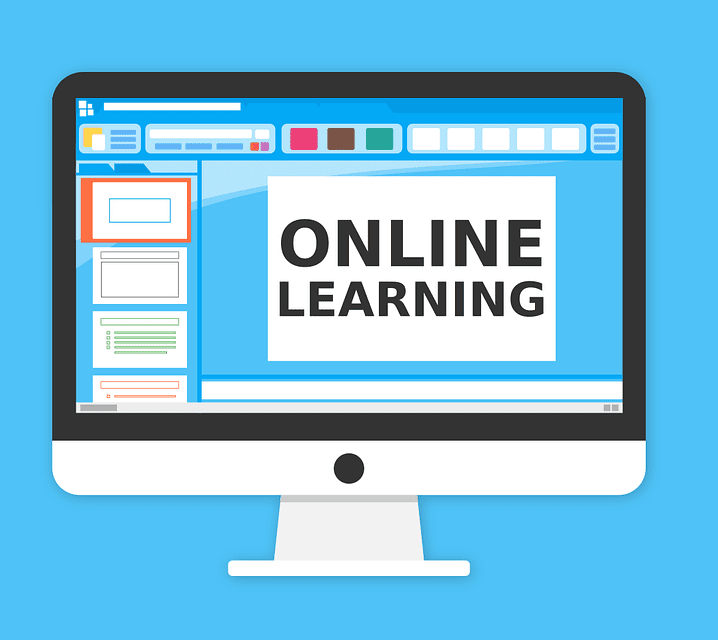 If you have professional consulting or coaching experience, you can offer your services online and make money. You can use your website to promote your services and then work with clients remotely.
Other ways you can use these services to monetize your website is via email, conference calling, forums and Zoom.
8. Host Paid Webinars
Paid webinars are another great way of monetizing your website. You can create a webinar on just about any topic, and then charge people to attend.
9. Create a Membership Site
Creating a membership site is another great way of monetizing your website. You can charge people a monthly fee to access exclusive content, courses, or other materials.
10. Offer Writing Services
If you have writing skills, you can offer your services to companies or individuals who need content written for their website or blog.
Additionally, competent speakers of a variety of languages have a great deal of opportunity, as many organizations prefer that their websites be translated by native speakers into their local language.
Flip Websites
Flipping websites is another great way of monetizing your website. You can buy websites that are not making much money, and then add content or make other changes to increase the value of the site. Once the site is worth more, you can sell it for a profit.
Despite what you may think, there is nearly always a market for your website.
A large following or even sales and advertising on your site may be worth selling to someone else, which means you can make some quick money by selling your site.
12. Host Polls on Your Website
One last way to monetize your website is to host polls or surveys. You can charge people to vote in polls or even create paid subscriptions where people can vote in unlimited polls.
Conclusion
Monetizing your website can be a great way to make money online. These 12 top ways to make money from your website are a great place to start, so find what works best for you and get started today.
If this article was helpful to you, please share it with others who might benefit from it, and be sure to check out our other blog posts here.
Also, if you have any questions or comments, feel free to leave them below or send us a message. We will be glad to hear from you.