The best website builder for SEO (search engine optimization), depends on your individual requirements. Therefore, there is no one-size-fits-all answer.
With so many website builders available, how do you decide which one is best for your needs?
Want to get to the answer right now? Zyro is the best website builder to fulfill your SEO needs.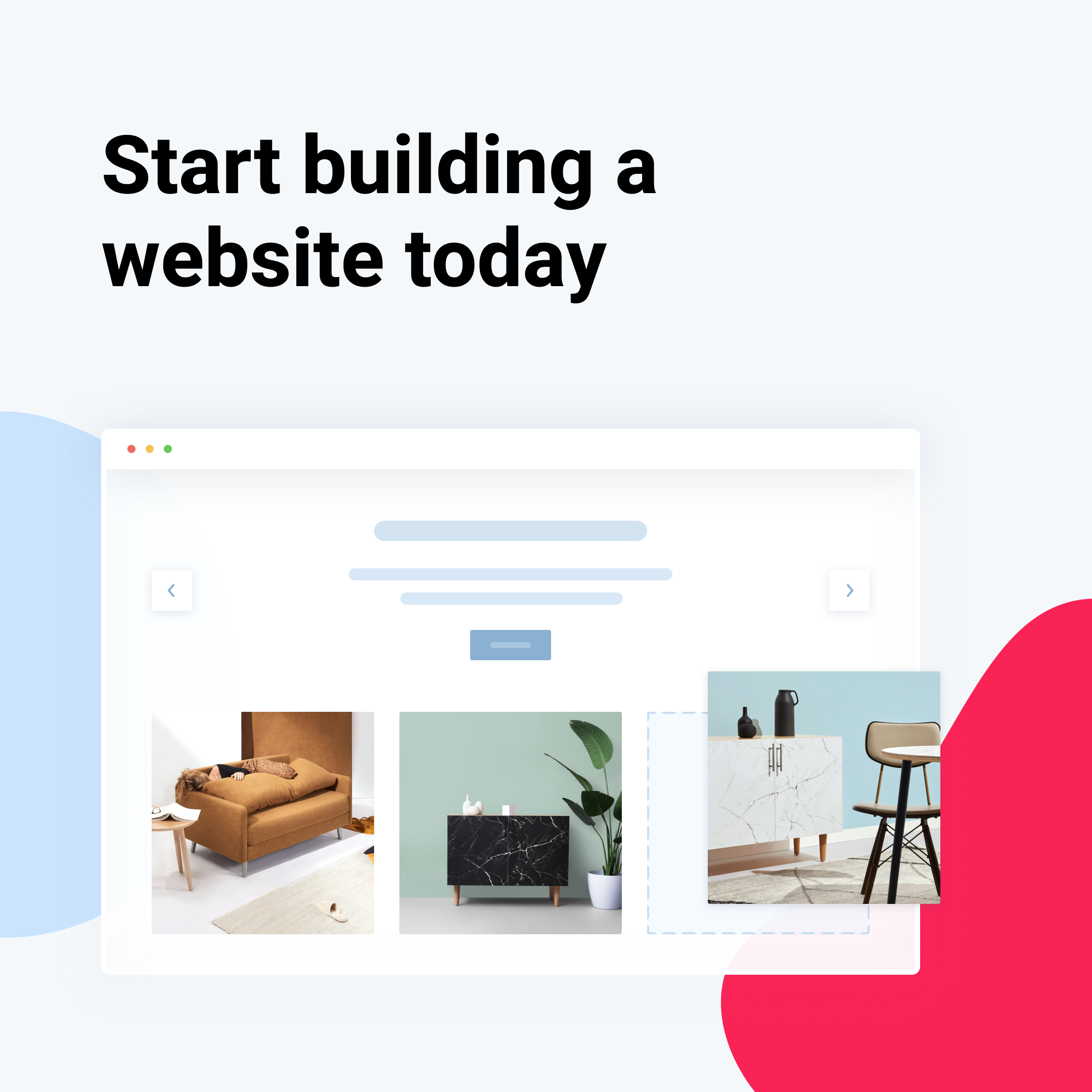 The most effective website builder make it simple for anyone, even those with no prior web design knowledge, to develop a brand-new website from scratch.
You can begin with a template that was built by professionals, and then you can personalize everything about it to make it your own.
Individuals, entrepreneurs, and small enterprises can get a website up and running without having to hire a developer thanks to the simple features of the best website builders.
To get the kind of traffic you want for your website, SEO is a must-have. So choosing the finest website builder for search engine optimization is essential.
We've taken a look at four popular website builders and analyzed some of their search engine-friendly features in order to help you pick the ideal solution for you.
We'll cover these topics in this article:
1. What is it about SEO that is so important?
2. What to look for in a website builder for SEO
3. Choosing the best website builder for SEO
4. Our recommendation for the best website builder for SEO
If you want to jump to a particular topic, just click on the name to get to it.
What is It About SEO That is So Important?
Having an understanding of exactly what to expect from a SEO-friendly website builder starts with some knowledge of what SEO is about and why it is important.
A wide range of factors influence SEO. The factors include, but not limited to:
• Meta titles and meta descriptions – the name tag and summary description of your site that appear in Google and other search engine results
• URL composition – preferably, a page URL that is brief and contains pertinent words is ideal
• Image alternative text – refers to the descriptive text that is displayed instead of a picture on your website if the image does not load
• Backlinks – are links on other websites that go back to your own website thereby providing your content more credibility
• Speed and usability of your site – these are two of the most important variables in determining whether a user's experience on your site is pleasant or unpleasant
The best website builder for SEO should address all these factors and more in order to merit your time and money.
The goal of search engines is to provide you with only the most useful results for your search.
SEO is the process of ensuring that search engines know where to find you.
The best SEO website builders keep up with the latest developments and make them easy to adopt.
As a service to their consumers, they typically also offer educational opportunities about SEO.
This makes it easy on you if you're still learning about SEO.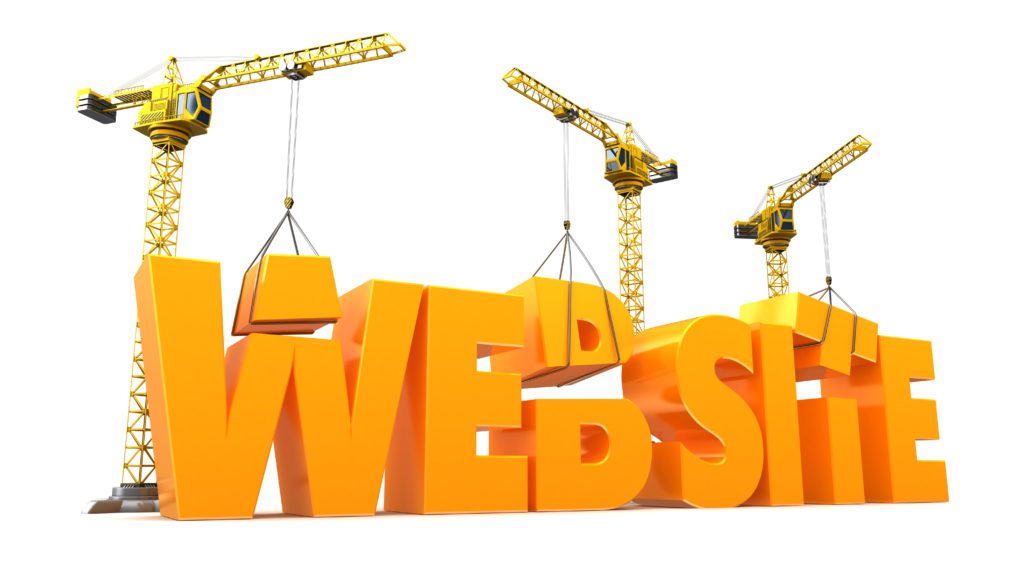 What to Look for in a Best Website Builder For SEO
There are several things to keep in mind when selecting the best website builder for SEO.
First, before you start looking, write down your goals for your website. What would you like to see on your website in terms of features and goals?
For instance, do you want to have a blog section, online store, system for making reservations, contact form, and social media tools?
You can always look for ideas from other websites if you aren't sure what you want.
Second, if you want people to find your site, regardless of your topic, you'll want to make it as easy as possible for them to do so. So, SEO (Search Engine Optimization) is absolutely essential to the success of your website.
Most website builders allow you to do SEO-related actions straight from their dashboards or page editors.
Here are some key factors, related to SEO, to look for in a website builder:
1. You can edit page names with relevant keywords.
2. You can choose mobile-friendly designs that are optimized for search.
3. SEO prompts and keyword help to provide you a strong starting point for optimizing for search engines.
4. A user interface that is as simple as dragging and dropping features into place to build your website.
Third, does the website builder company offer a generous money-back guarantee and free trial accounts? These will enable you test drive the service before you make a long-term commitment.
Fourth, you'll need to think about whether it is possible to expand your business with the website builder you are looking at.
Fifth, is your website going to be regularly updated? Is a blog section really necessary? In the future, will you be offering more options, like the sale of products, through your website?
These and more, are considerations you must bear in mind if you want your website builder to be able to make your business expansion possible.
The Best Website Builder for SEO That You Choose Should Be Able to Grow with Your Organization
Consider the following top five features as features your choice of best website builder for SEO should have. The features will enable it keep up with your business as it grows:
• Easy to Use – The website builder must be easy to use even for the most inexperienced users. In other words, if you are non-techy, you should have no problems using the website builder.
Drag-and-drop builder, robust editing tools, and other design modification choices are all necessary components for ease of use.
• Cost – Look at which website builder provides the most value for your money. Does it have features like a free domain, free SSL certificate, free business email, and free
e-commerce tools?
If it does not, evaluate how much you will have to spend on extras or hidden charges. That is, analyze your potential costs versus benefits based on your website needs.
• Design and Functionality – The builder for your website should offer a platform that has an extensive library of professional website design templates.
It should also have the ability to integrate elements such as Google Analytics and Customer Relationship Management (CRM).
Also, you should be able to add third-party marketing tools.
• Customer Assistance – Website builder software is expected to have an intuitive user-friendly interface, but customer support should be available whenever needed. Live support that is available 24/7 is ideal.
• Ownership and Data Portability – The right to own and move your data is an important consideration when you are choosing your website builder.
Make sure that you retain ownership of your data and that it can be transferred to a new provider if necessary. Understanding the terms of service and privacy policy is therefore very important in this matter.
Choosing The Best Website Builder for SEO
It is possible to increase your search engine rankings with the correct website builder. But there are so many choices that it can be hard to figure out which one is best for you.
Check out these four popular solutions to make sure that your site builder is helping your SEO and not hurting it:

Zyro is a powerful and cost-effective website builder that is easy to use, especially if you want a website you can build and update by yourself.
Pros
• SEO wizard that helps you to select the best keywords for your website
• SEO tools to improve your site ranking in search engines like Google
• Walkthrough help for using the SEO tools
• Zyro comes with a free domain for one year regardless of which plan you choose
• Connect your own unique domain if you already have one, or get one from Zyro
• Free web hosting
• Free email for 3 months
• SSL security certificate
• Zyro is a website builder that doesn't require any coding or design expertise on your part
• Pre-made website templates that can be customized
• A logo maker, image editor and AI tools
• Over 1 million high-quality pictures are available for free
• Excellent uptime and dependability
• Pages are automatically optimized for mobile or desktop use
• Ability to create contact forms
• Blogging platform with blog post scheduling
• Heatmap tool that shows you where people are clicking and moving about on your website. In other words, where visitors are spending their time on your site
• Marketing integrations like Google Analytics and social media integrations
• eCommerce services that allow you to add infinite products and accept online payments as well as give discount coupons
• Ability to link your store to Amazon, Shopify and Instagram
• 30-day money-back guarantee
• 24/7 customer support, so you can always get help if you need it
Cons
• Changing a template once you've made a decision is difficult. You will have to copy everything over to a new template if you want to make a change
Pricing
This is a robust website builder platform, despite the inexpensive price.
Their unleased website builder plans start at $2.99 per month for the cheapest option and includes a free domain.
For $3.99 per month, they provide an eCommerce business account where you can list up to 100 products. There are 20+ payment options.
Their advanced store cost $15.99 per month where you can list up to 2500 products for sale. There are 70+ payment options.
It is clear to see why Zyro's appealing features is the best website builder for SEO.
It gives you everything you need to build a great looking website for your business, plus more tools than you can possibly start using right away.
When it comes to website building, Ucraft is all about putting design first. You can create an online store as well as build your website easily.
Pros
• User-friendly drag and drop builder
• Customizable templates
• Templates are completely mobile responsive
• Free hosting
• Connect your domain if you already have one
• Free SSL security certificate
• Logo maker
• eCommerce platform with multiple payment and shipping methods with data management
• Blogging platform
• Website integrations with other online services
• Evaluate customer experience
• Google analytics to monitor your SEO
• Connection with social media
• Multilingual website
• Password protected pages
• Excellent for sites that need their images to stand out
• Image editing tools
• Video backdrops
Cons
• It's impossible to seek assistance from Ucraft through any other means than a FAQ, the help center, or the 24-hour live chat service
• Your domain through Ucraft is free when you pay for an annual plan
• 14-day free trial
Pricing
Ucraft features a variety of plans, ranging from $10 to $69 per month.

SITE123 is an easy-to-use website builder that fully removes the possibility of human failure.
With three simple steps, you can create an entirely unique website that is also SEO-friendly. It is best suited for beginners because it focuses on the fundamentals.
Pros
• An SEO tool incorporated into SITE123, named "SEO Adviser"
• An audit tool for SEO pages that looks at meta tags, titles, and target keywords
• Website editor, no coding required
• Responsive web design that is mobile friendly
• Free web hosting
• Connect your own domain if you already have one
• Free domain for one year
• Online store feature
• Image bank of quality pictures
• Email accounts
• 24/7 live support
Cons
• The SEO Advisor is only available in the top tier Gold plan
• On the free plan you will have to use a subdomain. For example, "yoursite.site123.com"
• Free plan comes with limitations, for example, you will only be able to create a single-page website
• 14-day money-back guarantee
• Limited customization of their templates and building blocks
Pricing
It's possible to try the platform out for free. The next level is the Basic plan at $12.80 per month.
The price increases from there based on the level of the plan you choose out of the remaining three, which are the Advanced ($11.88/month), Professional ($17.28/month), and Gold ($20.88/month) plans.
For those who want to develop large, SEO-friendly websites rapidly, the Gold plan may be the best option.

Although GetResponse is a relative newcomer to the website builder space (2021), it has all the tools you need to create custom pages and optimize your content for search engines.
You don't need any coding skills to build a completely functional website with GetResponse. There are two methods to use GetResponse Website Builder to create a website:
1. Using your responses to a few simple questions, their AI can construct the entire site for you.
2. You can use one of three pre-designed templates and then customize it with a simple drag-and-drop editor.
Pros
• SEO-optimization tools to bring organic traffic to your website
• Google analytics integration
• Assign metadata and fill out meta description features
• Design freedom using creative tools to bring your ideas to fruition and display your brand
• Industry-specific website designs
• Templates that can be customized to fit your business's unique needs
• Drag-and-drop editor to alter your design after selecting a template
• Analyze site performance to see how many people come to your site and how many clicks you get
• Free plan
• Free domain
• Connect your own domain if you already have one
• SSL security certificate
• Ability to apply high-quality Unsplash photographs to your site for free
• Gifs, animation or memes through Giphy
Cons
• Tech support 24/7 via chat only
Price
The website builder's functionality is included in the GetResponse Free plan.
There are three other plans starting at $19 per month.
Our Recommendation for The Best Website Builder for SEO
Anyone who's tried their hand at SEO knows that it's a complex and ever-changing field. To stay ahead of the curve, you need a website builder that is both powerful and flexible. That's why we recommend Zyro as the best website builder for SEO.
With Zyro, you can easily create a website that is optimized for search engines. The platform offers a wide range of features, including an SEO wizard that helps you to select the best keywords for your website.
Zyro also offers a range of templates that are designed to be responsive and mobile-friendly. This is essential for search engine optimization, as more and more people are using mobile devices to access the internet.
In addition, Zyro provides tools to help you track your website's performance in the search results. This allows you to fine-tune your SEO strategy and ensure that your website is ranking as high as possible.
With Zyro, you can build a website that is optimized for search engines and easy for visitors to use.
If this article was helpful to you, please share it with others who might benefit from it, and be sure to check out our other blog posts here.
Also, if you have any questions or comments, feel free to leave them below or send us a message. We will be glad to hear from you.