Do you want to know how to feature channels on YouTube?
If you have a channel on YouTube, you know that getting viewers is only part of the battle.
Keeping them engaged is another important challenge, and one way to do that is to feature other channels on your own page.
In this blog post, we'll show you just how you can feature channels on your YouTube.
You may want to use your channel to promote another channel, such as the channel of a friend.
Here are the topics we will cover:
1. How do you feature YouTube Channels?
2. What exactly is a featured channel?
3. What are the advantages of having a channel featured on YouTube?
4. Questions that are frequently asked about featured channels
How Do You Feature YouTube Channels?
Adding a channel to the featured section of YouTube is a snap. The YouTube Studio is the place to start.
If you're using a PC, you can easily add channels to your favorites list on YouTube. However, this cannot be done straight from the YouTube Studio app on your smartphone.
So let's just jump right in with the steps to feature channels:
1. Start by logging into your YouTube channel.
2. Go to YouTube Studio and click on it.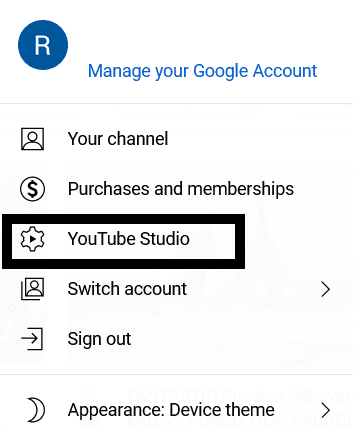 3. Scroll down until you see "Customization" and click on it. This will be on the left navigation bar.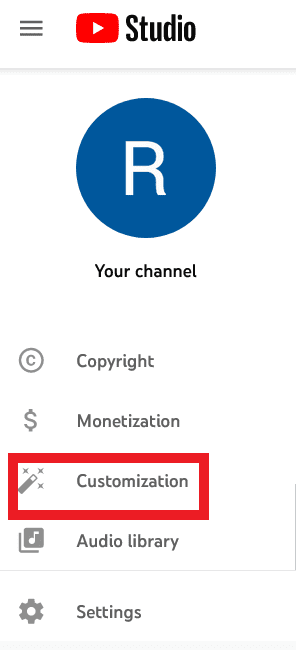 4. Click "Add Section" next to "Featured Sections."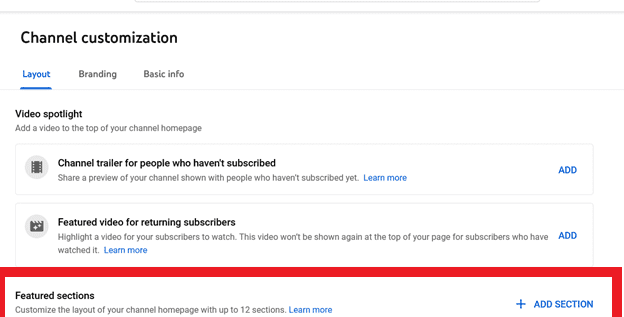 5. Under "Channels," you will see "Featured Channels." Tap on it.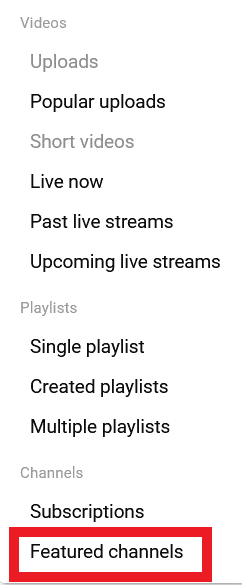 6. Change the title of the section and look for the channel you want to feature.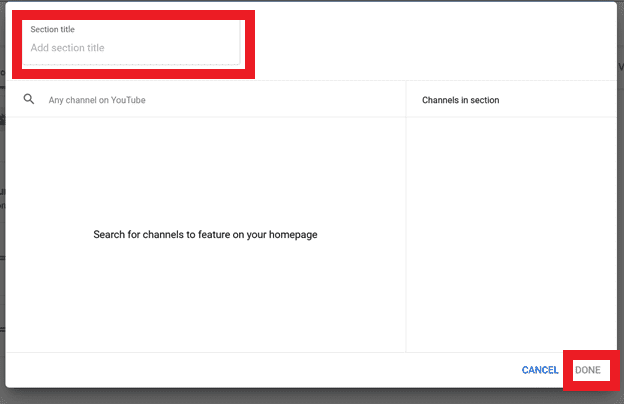 7. Tap "Done" when finished.
You can also copy and paste the link of the channel you want to feature if you can't find the channel you want.
Using your PC, you may easily highlight channels on YouTube.
What Exactly Is a Featured Channel?
So, what exactly are YouTube's "featured" channels?
Featured channels are channels that are shown on the side of your YouTube channel.
You can increase the number of subscribers to your own channel and the channels you recommend by making use of these featured highlighted channels.
Adding a featured channel to your YouTube homepage is a way to show your support for your friends, or to watch their videos.
You can choose content that will appeal to your target audience and put it on your website or YouTube channel. In this way, you can help other channels get more subscribers.
It's a win-win for both of your channels.
Always promote a good person and you'll keep your subscribers coming back for more content.
What Are the Advantages of Having a Channel Featured on Youtube?
There are many good reasons to highlight YouTube channels. Here are 3 of them:
1. Improve how visible the channel is and expose it by making it more prominent.
2. Both the number of subscribers and the number of views can increase for both channels.
3. Your channel will be seen by the people who subscribe to the channel you feature. For a new channel, this is the easiest approach to boost subscribers.
Questions That Are Frequently Asked About Featured Channels
Is It Possible to Add Youtube Featured Channels from A Smartphone?
The YouTube Studio app does not allow you to add featured channels to your channel list using a cell phone. To achieve this, you'll need to use a website browser to access the program.
Why Can't I Add Featured YouTube Channels?
There is one main reason why you cannot add featured channels to your YouTube channel.
Primarily it is because your channel is lacking content. Content can be added without posting a video. You can create a playlist, which is considered as content. Then you can highlight the playlist as featured channels.
Is It Possible to Add Social Media Links to Your Youtube Channel?
A social media link to your YouTube channel is, of course, possible.
Add links by tapping the Customize channel button, then the Add links button.
Add all of your social media links after that.
You can see all of your social media links in the YouTube banner after you reload your channel.
If this article was helpful to you, please share it with others who might benefit from it, and be sure to check out our other blog posts here.
Also, if you have any questions or comments, feel free to leave them below or send us a message. We will be glad to hear from you.