Making money online is a dream for most people. But it can be a reality with the right tools and biblical principles in place.
In this blog post, we will discuss 5 steps to take in order to make money online. They include laying a solid foundation, creating content, pulling traffic, monetizing, and the best tools to use.
With God's guidance and these steps from a biblical perspective, you can build the kind of life you desire in this world through the income you earn. A life that gives glory to the Lord God.
Do you want to make money online from your own home?
Follow these five sure steps and start earning money on a regular basis. You will be able to provide for your family and give generously to those in need. So use your talents and skills to bring in an income that will bless others as well as yourself.
Just remember to put God first in all that you do and trust in His guidance. With hard work and dedication, you will be able to achieve your dreams of financial freedom. And you can get started today in your spare time.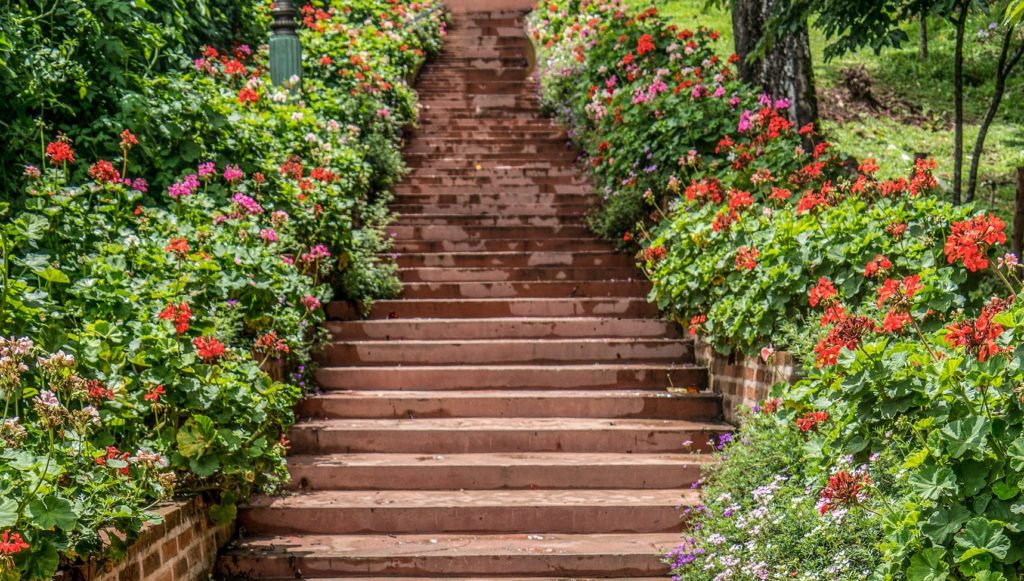 The 5 sure biblical steps are:
1. Lay a biblical foundation for a successful online business
2. Create content that attracts visitors
3. Pull in traffic that converts to clients
4. Monetize your website
5. Use the best tools to make money online
Before we talk about the 5 sure biblical steps to make money online, let us first talk briefly about starting your own business on the internet.
Let's get started.
Disclosure: Make Money Online Best Tools is supported by its audience. Some of the links in this post are 'affiliate links.' This means that if you click on a link and purchase an item, we may receive an affiliate commission at no extra cost to you.
How to Start Your Online Business
A lot of people think that starting a business online is a complicated and time-consuming process, but it doesn't have to be.
You may be saying I want to start my own business online but I have no idea how to start.
Here are some simple actions you can take to start your venture on the internet:
First, start with at least one idea for your undertaking and some dedication. You'll find that there are many great ideas out in the world for how people like yourself can gain an income from home.
For example, you want to start your own Christian blog as a Christian blogger. Or you may join an affiliate network where you promote an affiliate link of a product or service for a commission. You would be acting as a middle man for your affiliate network.
Here's one popular network called Commission Junction, which has been around since 1999 – there must be something good about them. This is not just mere talk, we have been members of Commission Junction since 2014, which is more than seven years now.
Want more ideas for starting your business? Check out 27 ways you can make money from the internet in a way that is consistent with biblical principles.

Once you have an idea of what kind of venture you want to start, do some research to find out what your target market is looking for.
Next, you need to create a website for your company. Make sure your website is professional and easy to use.
Then, you need to start promoting your venture. You can do this by creating social media accounts, writing blog posts, and getting involved in online communities related to your industry. You can use email marketing, and other online tools to reach out to potential customers to sell to.
Finally, you need to track your progress so you can see what's working and what needs improvement. Tracking includes setting goals, measuring your website traffic, and analyzing your sales data.
With a little effort, you can have your own organization up and running.
Here are the 5 sure biblical steps that Christians can follow to make money online:
1. Lay a Biblical Foundation for a Successful Online Business
The internet has become a necessary part of doing business today. By understanding how to conduct yourself online, you can set your company up for success using biblical guidelines.
It is important to know who really owns your money and what God wants you to do with money.
There are a few things to keep in mind when running a company in a godly way.
• Put God First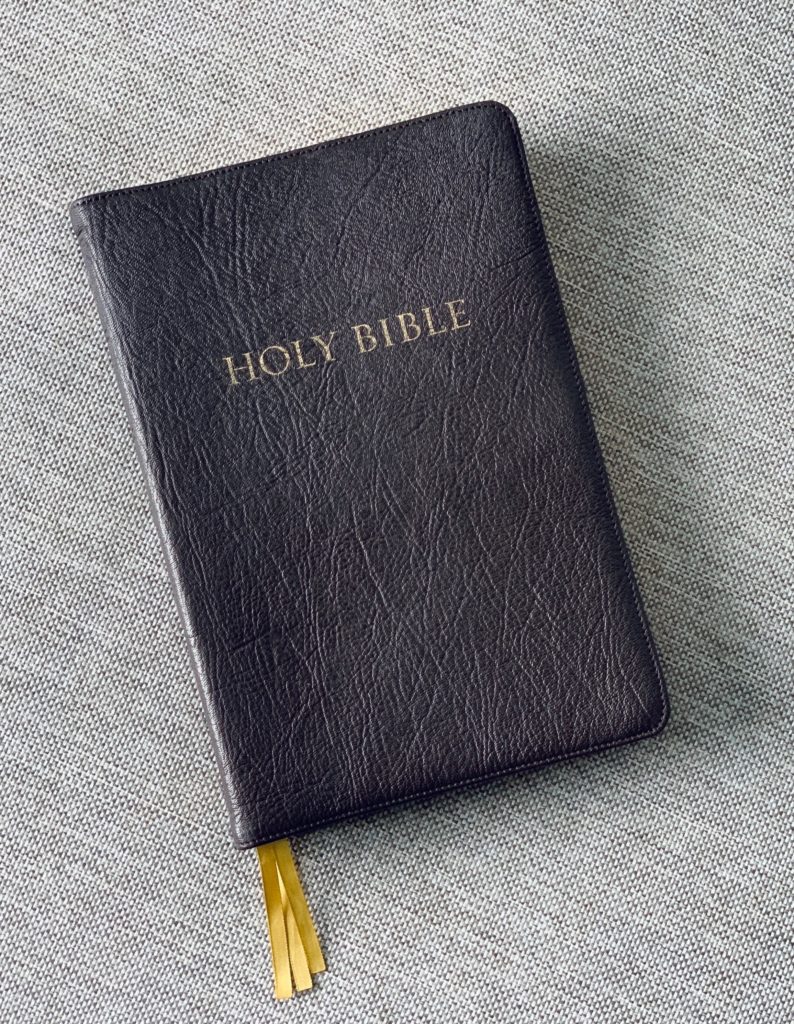 First, you have to put God first and ask for His direction. Prayer is the key.
Philippians 4:6 says, "Don't worry about anything, but in all your prayers ask God for what you need, always asking him with a thankful heart." Good News Bible (GNB).
This is step number one for a reason. It goes without saying that if you want something from our heavenly Father, whether it be financial provision or direction for your life, you need to pray.
The Bible is clear that our focus should not be on money but on God. Jesus tells us in Matthew 6: 25-32 to not worry about what we will eat or drink, or what we will wear. Instead, we are to seek first His kingdom and righteousness and all these things that we need will be provided.

• Integrity
Second, you need to be honest in your dealings. This means being truthful in your advertising, being upfront about prices and shipping costs, and not misrepresenting your products or services.
• Think About People
Third, you need to think about what your clients need, not about earning more money. The revenue will come in without effort if you think about other people's needs.
Be respectful of other people's time. This means not spamming them with emails or ads, and not engaging in unethical marketing practices. Thinking about what people need will produce good ideas that earn money and is wise.
• Good Stewardship
Fourth, you need to be a good steward of the resources God has richly supplied you with. This means using your time, finances, and talents wisely to grow your organization.
By following these principles, you can lay a biblical foundation for your business that gives honor to God. The foundation starts with God and prayer. Study and meditate on important scriptures about money. See what the Bible says about how to spend money and put those things into practice. This is one sure way to be a success.
2. Create Content That Attracts Visitors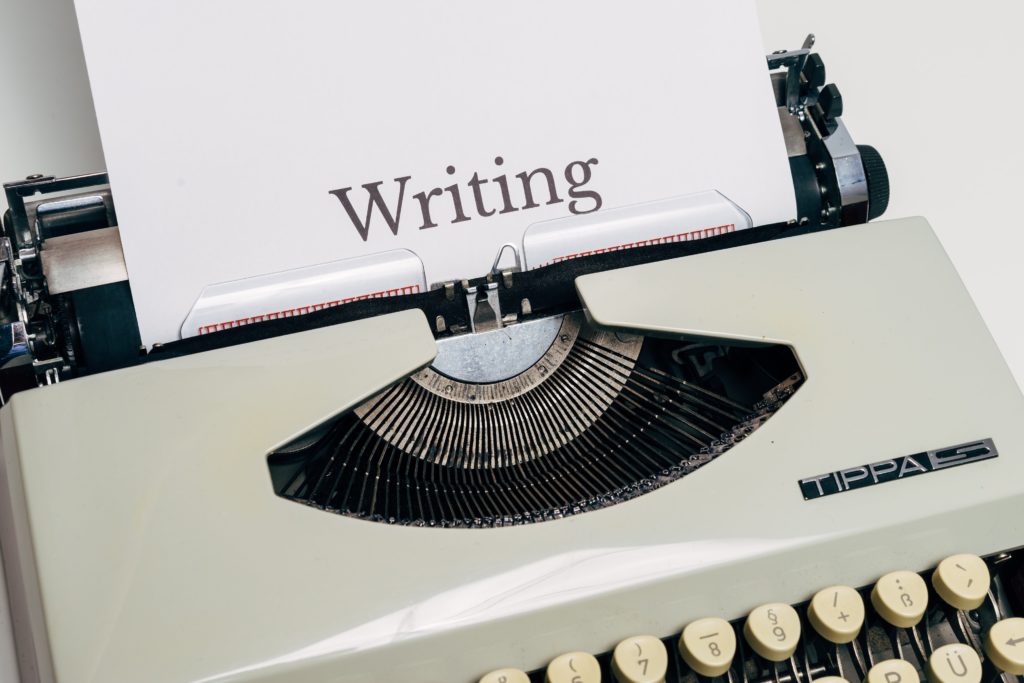 Your website is your online business card – make sure it represents you and your brand well!
Creating content that is both informative and visually appealing will help you attract visitors to your site, and keep them coming back for more.
Think about what kind of information your target audience is looking for, and create content that addresses their needs. If you're not sure where to start, consider generating a blog or writing articles about topics related to your undertaking.
Don't forget to include calls to action on your website, telling visitors what you want them to do next. Whether you sell products or services, or just looking to build brand awareness, make sure your site content is working hard for you.
If you are not a natural writer, there are plenty of tools and resources out there to help you easily create content for your website. You can hire a freelance writer, virtual assistant, or use an online content marketing platform to get started. Many of the platforms offer free programs so you can try them out first before making a financial commitment.
Whatever route you choose, just make sure your site content is high-quality and engaging.
Creating web content doesn't have to be a difficult process. You may create informative and visually attractive material that will bring people to your website by following these suggestions.
3. Pull in Traffic That Converts to Clients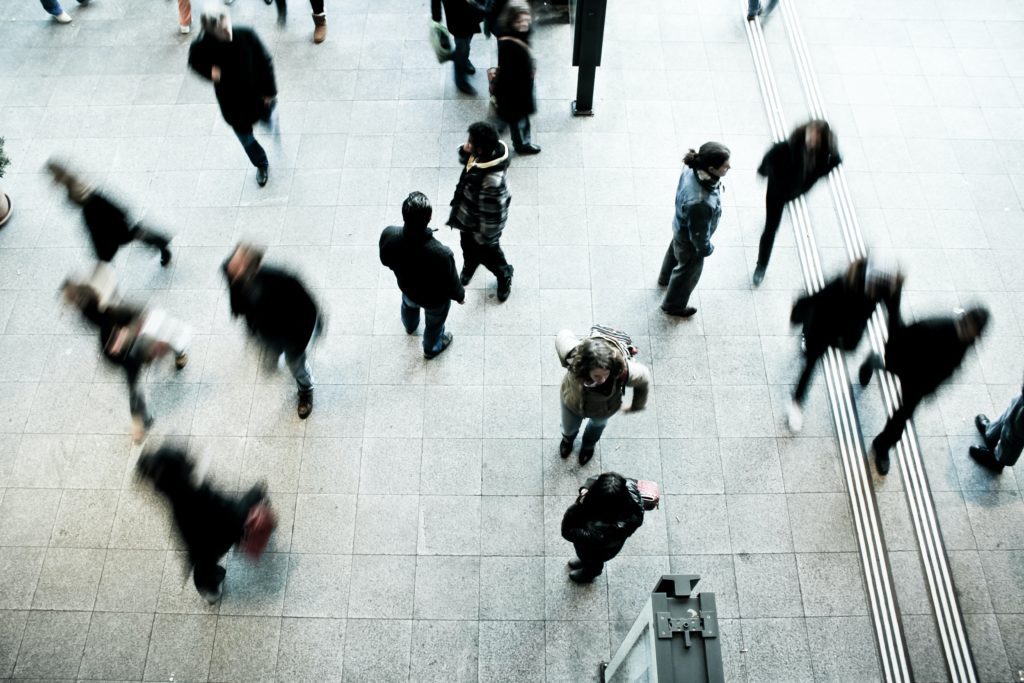 You want prospective customers to visit your company's website and become buying clients you can sell your products or services to. To do this, you must have traffic that converts.
Traffic is the number of visitors to your website. You can increase traffic by optimizing your website for search engines and using social media platforms to share your content.
Conversion rate is the percentage of visitors to your website that take a desired action. The desired action for a business is usually a purchase, but it could also be signing up for a newsletter, filling out a form, or downloading a file.
You can increase your conversion rate by making sure your website is well designed and easy to use, offering something of value, and using effective calls to action. People like it when things are offered for free.
To make money from your establishment, you need to pull in traffic that converts to clients. By increasing traffic and conversion rates, you can increase the number of clients and the amount of revenue your company makes.
4. Monetize Your Website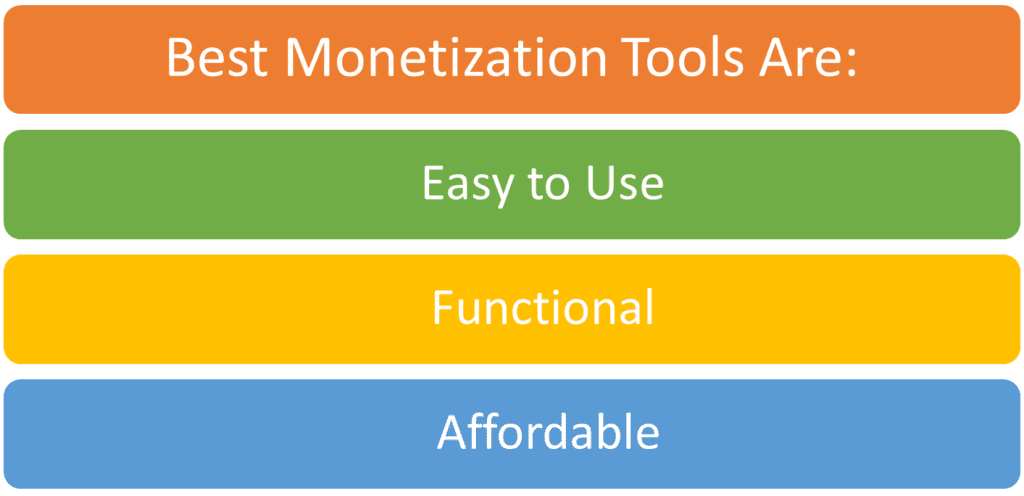 If you're serious about monetizing your website, then you need to invest in the right tools. There are a lot of options out there, so it's important to do your research and find the ones that will work best for you and your site.
Here are some things to keep in mind when choosing monetization tools:
Ease of use: you want something that's easy to set up and won't take a lot of time to manage.
Functionality: make sure the tool you choose offers the features you need.
Price: there are both free and paid options available, so decide what you're willing to pay out.
Once you've found the right monetization tools, it's time to start earning cash!
Here are a few tips to get you started:
Use multiple tools: don't put all your eggs in one basket. Try out a few different options and see what works best for you.
Promote your products: make sure your visitors know about the products and services you're offering.
Monitor your results: keep an eye on your monetization efforts to see what's working and what's not.
By following these tips, you can start monetizing your website and start making money online! Don't forget to use free programs to get you started if finances is an issue for you.
5. Use the Best Tools to Make Money Online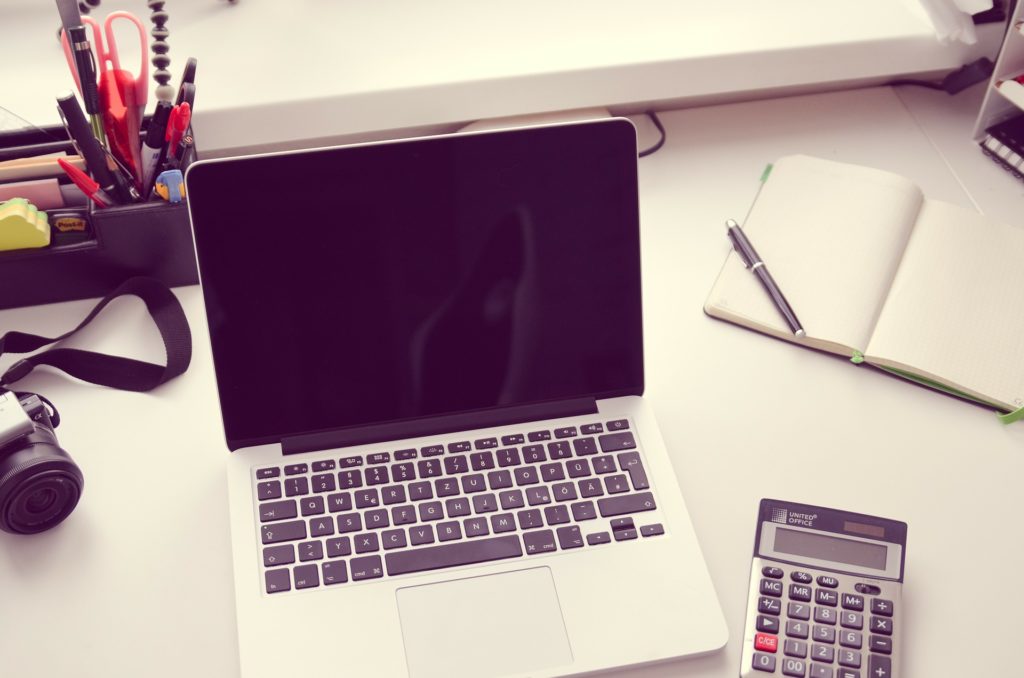 As an entrepreneur, it's important to use the best tools available to you in order to make a profit. There are a lot of different ways to bring in funds, and using the best tools for your specific operation can help you be more successful.
There are a few different things to consider when choosing which tools to use for your organization.
First, you need to consider what your organization's needs are. What are you trying to accomplish? Once you know what your goals are, you can start to look for the best tools that will help you achieve those goals.
Another thing to consider is your budget. You don't want to be spending money unnecessarily on tools for your business. There are a lot of great free resources available that can help you get started, so don't feel like you have to pay out a lot of money to be successful.
Finally, you want to make sure that the tools you're using are easy to use and understand. You don't want to waste time trying to figure out how to use a tool when you could be using that time to grow your company.
Choose tools that are simple and straightforward so that you can focus on ways to make money and what's important to make money in a godly way.
By choosing the right tools for your specific company niche, you can save money and time while still achieving your goals. You can work on ways to make money and other methods to build your company. You can do these things while you work heartily to serve God and bring glory to Him.
Bear in mind key things God wants you to do with money and what God does not want you to do with money. These two things will help keep you grounded and focused on important scriptures about money.
Final Thoughts
From these five sure biblical steps mentioned earlier, you can clearly see how you can continually make money on the internet.
In every decision you make, remember that the Bible offers a lot of wisdom when it comes to how you should manage your finances. In the New Testament book of Matthew 6:21, Jesus Christ said that where your treasure is, there your heart will be also.
As a Christian, your eternal life is much more important to our Lord Jesus than going after riches and possessions which cannot save your life. In Mark 8:36 Jesus said,
"Do you gain anything if you win the whole world but lose your life? Of course not!" (GNB).
So always bear in mind what the Bible has to say about what God wants you to do with money.
The Bible tells a lot about how you should manage the finances God gave you. Here is a key verse to keep in mind:
"And God is able to give you more than you need, so that you will always have all you need for yourselves and more than enough for every good cause." 1 Corinthians 9:8 (GNB).
To recap then, remember it is important to have a solid foundation based on biblical principles, create valuable content, pull traffic through various channels, then monetize your site and finally, use the best tools at your disposal for making money and to help your business thrive.
When used correctly, money can be a powerful tool to help you accomplish your goals and bless others.
For more information on this topic, please go to www.makemoneyonlinebesttools.com. There you will find the best tools for your company as well as helpful resources that can guide you on your journey to making money online in a godly way.
God bless you!